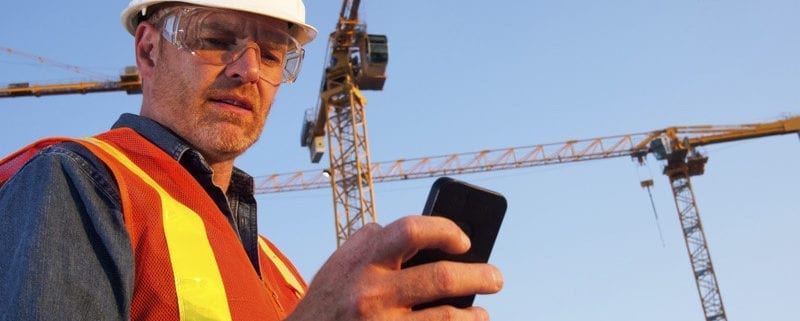 SAFER CRANES AND SAFE FROM CLAIMS
Anyone who works in the construction industry is sure to know that working in severe weather can be dangerous. High winds are one of the worst culprits and can constitute such a risk that work is often stopped temporarily which can lead to delays and extra expenses for the project as a whole. The workforce will usually have nothing to do during this temporary pause and very often construction machinery and equipment that's been hired at great expense will sit idle until the weather clears and work can return to normal.
Delays Cost Dosh
The owner of the project will naturally want the building work to be finished as quickly and as cost effectively as is possible. Delays due to bad weather can be particularly frustrating as there is absolutely nothing that can be done to avoid these delays, they are just one of the problems that affect the construction process. Delays due to reasons other than weather can often be addressed – a supply chain delay can often be solved with a few phone calls. Delays due to staff sickness can be avoided by hiring temporary workers to cover the absence. If there are several delays on a project, it's likely to come in late and over budget which means that the owner may not realise the expected return on investment.
Downtime is the arch enemy of contractors, especially those in the construction industry – with workers sitting around idle there's a decrease in both productivity and profit. This loss will invariably lead to a claim and claims that are due to inclement weather are often the subject of dispute. Proving that the weather was severe enough to stop work is a vital element when dealing with downtime disputes so access to accurate and up to date weather data is essential in these cases.
The downtime disputes often take place months after the event so incontrovertible evidence of any weather incidents is essential. Finding a method of accurately logging wind conditions has been difficult in the past but this is no longer the case. Innovative digital technology can provide detailed information that can be used to settle downtime disputes but the data used must be accurate in order for it to be effective.
Downtime Disputes – a 21st Century Solution
This means that the equipment used to gather the necessary wind information must be robust and weatherproof in order to be a reliable indicator in any downtime dispute, a device housed in a weatherproof casing like WindCrane™. While anemometers fitted to cranes, scaffolding and other equipment can indicate when wind conditions are too dangerous to work in, they don't always provide all the information necessary for a successful downtime claim.
The 21st Century construction industry needs a 21st Century solution – a way of collecting wind data, providing alerts and providing users with an accurate log of wind conditions that will stand up to the rigours of a downtime dispute. The historical wind information needs to be available to users 24/7 which means that a cloud-based solution is indispensable and it needs to be easily accessible via mobile (with Android and Apple apps) as well as via computers, laptops and tablets.
https://wirelesswind.com/wp-content/uploads/2017/06/Windcrane_App-1.jpg
600
800
Jason Pohl
/wp-content/uploads/2017/04/wirelesswind-logob.png
Jason Pohl
2015-12-05 15:27:15
2017-06-10 16:08:04
Safer cranes and safe from claims